European Christmas DVD
$9.99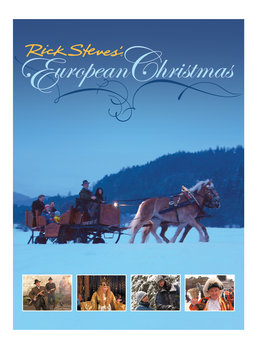 Celebrate Christmas in seven countries
Rick's one-hour TV special, plus…
45 minutes of bonus features
Save when you buy Rick's European Christmas book + DVD + music CD gift pack!
Buy your European Christmas DVD:
What's Included
Festive Fun: Rick and his crew experienced 12 carol concerts, 11 mugs of Glühwein, 10 living mangers, 9 happy families, 8 Christmas feasts, 7 Euro-cultures, 6 mistletoe kisses, 5 alternative Santas, 4 pounds of weight gain, 3 midnight Masses, 2 exhausted cameramen, and a very merry Christmas for one and all (go ahead, sing it)!
Bonus Features: 45 minutes of extra content, including full-length choir performances, Pope John Paul II's last midnight Christmas Mass, interview with the Christkind, Italian manger scenes (presepi), and a musical slide show of European Christmas images.
Product Details
| | |
| --- | --- |
| Run time: | 1 hour 45 minutes |
| Format: | DVD |
| Sound: | Dolby 5.1 |
| Language: | English |
| Accessibility: | Closed captioned |
| Source: | Rick Steves' Europe, Inc. |