2018 Munich, Salzburg & Vienna Tour Kit
$50.97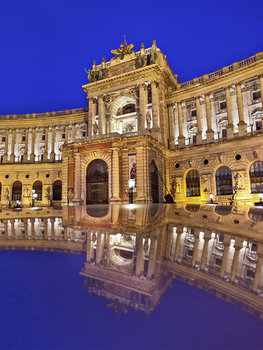 For Rick Steves tour members only!
1 Rick Steves Vienna, Salzburg & Tirol guidebook
1 Rick Steves Pocket Munich & Salzburg guidebook
1 Civita moneybelt
2 sets of earplugs
Buy your 2018 Munich, Salzburg & Vienna Tour Kit:
This kit is essential for your upcoming Rick Steves Best of Munich, Salzburg & Vienna in 8 Days tour. The guidebooks contain important maps and information about places you'll visit. The moneybelt will help keep your valuables safe from pickpockets. And the earplugs will help you sleep!
(Most households — whether it's an individual, couple, or family traveling together — find that one kit is plenty. But, if you wish, you may use your credit toward additional kits.)
Your store credit promo code is only good for ONE shopping session — don't check out until you've used the full amount!​
To get rolling with your extra shopping, follow the links below. Your storecredit may be applied toward any Travel Store items you choose.
Additional moneybelts and other accessories
Note: If you already have a moneybelt, you can skip this kit and buy your Vienna, Salzburg & Tirol guidebook and Pocket Munich & Salzburg guidebook separately with your store credit.
Questions about tour kits? See our FAQ.